The international art world has made its way to Miami this December for Art Basel, an annual event full of art shows, pop-up events, and exclusive parties. ONE SIR has rounded up four of the must-attend events going on this week.

The leading Ibero-American art fair, PINTA is an Art Basel staple. Showcasing the best of abstract, concrete, neo-concrete, kinetic and conceptual art movements; PINTA takes place at Mana Wynwood. ONE SIR is excited to be the exclusive real estate sponsor. For more information:
http://www.pintamiami.com
NADA Miami Beach has moved to the historic Fontainebleau hotel, closer to all the Art Basel action in Mid Beach. With more than 100 exhibitors, 21 of whom are new participants, NADA Miami Beach aims to explore new or underexposed art by assembling young art galleries dealing with emerging contemporary art. NADA Miami Beach is the only major art fair run by a non-profit. For more information:
http://www.newartdealers.org/Fairs/2015/MiamiBeach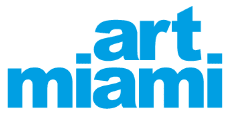 The city's oldest art fair, based in Wynwood, is celebrating its 26th anniversary this year at Art Basel. Art Miami showcases important contemporary and modern artworks from the 20th and 21st centuries in collaboration with a selection of the world's most respected galleries. For more information:
http://www.artmiamifair.com

Artistic director Omar Lopez-Chahoud adds exciting galleries this year, including LA based ACME, which shows new ethereal paintings inspired by constellations from Tomory Dodge. Maurizio Cattelan and Pierpaolo Ferrari custom design the fair's lounge as part of their ongoing collaboration For more information:
https://www.art-untitled.com
With over 11 years of experience and an established reputation as one of the top producing agents at ONE | Sotheby's International Realty, I live to share my luxury real estate expertise with clients looking to buy and sell in Coral Gables and surrounding South Florida communities. Find all information about my background and services on
my website.