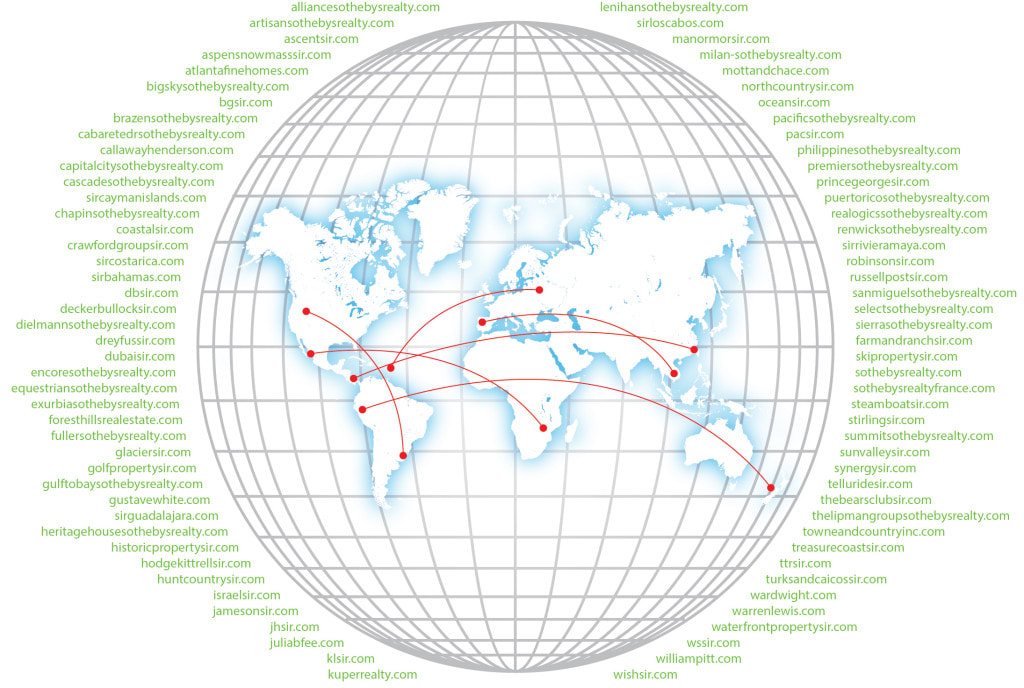 As an agent with Sotheby's International Realty, I am proud to be part of an incredible global network of leading luxury real estate experts. Our global reach extends to 750 offices with over 15,000 agents worldwide. Under the highly esteemed umbrella of Sotheby's, we represent elite buyers and sellers in some of the top luxury markets in the world. This international alliance allows agents to work as a global team to offer exceptional service and better represent clients in the luxury market.


The expansive network allows me significant leverage to serve clients in the South Florida real estate market, connecting them with potential investors all over the world. At events such as the annual
Global Networking Event
and the
Sotheby's Latin American Art Auction
I attended recently, I've made deep ties with leading agents around the world who have connected me with high net worth buyers looking to invest in our waterfront communities.
This community-building on a global scale has directly led to significant sales. Case In Point: Thanks to my global contacts, I was recently able to represent both buyer and seller when I sold my exclusive waterfront listing at
6801 Pullen Av.
Reach out for more information on how I can help clients buy and sell in the luxury market by leveraging the Sotheby's Global Network.
With over 11 years of experience and an established reputation as one of the top producing agents at ONE | Sotheby's International Realty, I live to share my luxury real estate expertise with clients looking to buy and sell in Coral Gables and surrounding South Florida communities. Find all information about my background and services on
my website.