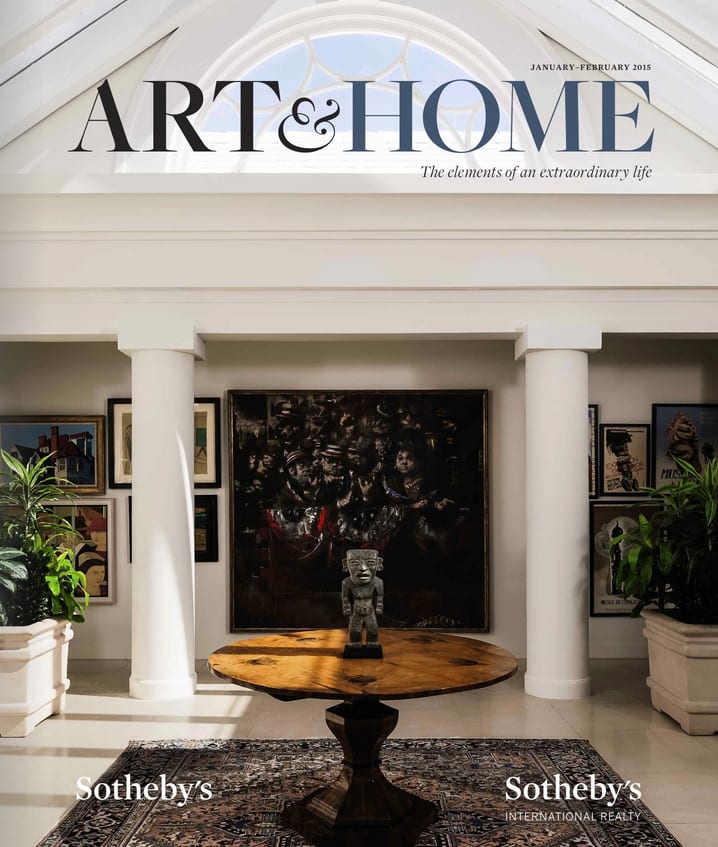 Adding to the arsenal of marketing levers at my disposal thanks to ONE Sotheby's extensive resources, comes the first edition of Art & Home magazine. Featuring exclusive art and real estate content, the literary collaboration between Sotheby's International Realty and the Sotheby's Auction House highlights the strong ties between the two luxury powerhouses. The publication promises to be an insider's must-read with auction updates, home design and art world trends, alongside showcases of some of the most coveted homes in the world including ONE Sotheby's International Realty listings.


With a distribution list as strong as the content, this partnership offers clients an exclusive new marketing resource. The magazine is sent to an elite community of Art House clients who have spent between $50,000 and $5 million, promising exposure with a highly qualified buyer group.


The magazine reflects one of the many benefits clients reap from the Sotheby's global network and further proves the firm's commitment to extending its international reach.


With global partnerships and unique marketing channels such as these, I am able to offer clients unparalleled service connecting exceptional buyers with exceptional homes in the South Florida real estate market. Contact me for access to ONE Sotheby's marketing opportunities and explore the digital edition of Art & Home magazine
here.
With over 11 years of experience and an established reputation as one of the top producing agents at ONE | Sotheby's International Realty, I live to share my luxury real estate expertise with clients looking to buy and sell in Coral Gables and surrounding South Florida communities. Find all information about my background and services on
my website.