Foreign buyers
are very prevalent in Miami's luxury real estate market and that fact is having a very real impact on developers who are designing the newest additions to the Miami skyline. Latin Americans and wealthy Americans are seeking more permanent roots in our communities – Latin Americans accounted for 68% of all foreign buyers in Miami-Dade and Broward in 2014 with Venezuela, Argentina, and Brazil leading the charge. With that comes increasing demand for top of the line features & finishes endemic to those populations.
Today's global buyers are seeking ultra luxurious designs including units equipped with quarters for a nanny/maid, guest suites for visiting relatives & friends, and advanced security with biometric identification. In fact, that article quoted our firm's President Daniel de la Vega explaining that he now advises all developer clients building units greater than 3,500 sf to include live-in quarters for a maid/nanny.


This trend of developers building to their buyers is essential to create that sense of home that a UHNW individual demands. And we're seeing that developers are happy to cater to these types of end-users compared to building & marketing for investors since investor dominated buildings are at risk of high rates of fluctuations in foreign currencies. Read more about this significant trend impacting new construction designs and contact me to leverage the ONE Sotheby's understanding of global factors / buyers.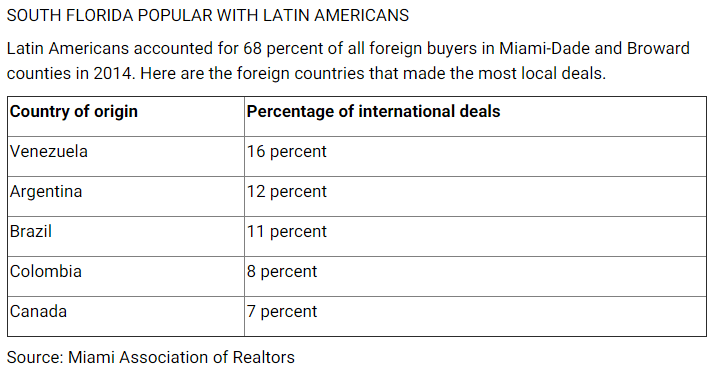 With over 11 years of experience and an established reputation as one of the top producing agents at ONE | Sotheby's International Realty, I live to share my luxury real estate expertise with clients looking to buy and sell in Coral Gables and surrounding South Florida communities. Find all information about my background and services on
my website.