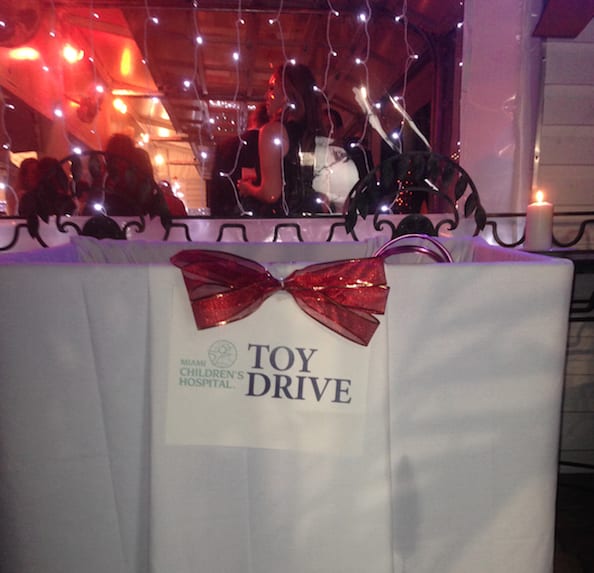 Hope everyone had Merry Christmas and a joyous holiday season! It's been an incredible year for the Dennis Carvajal Group and my firm ONE Sotheby's International Realty. In the spirit of the holiday season, agents, executives and staff gathered together to celebrate all we've accomplished and give back to those who need it most.


At our recent holiday party held La Piaggia on South beach, each guest was asked to bring an unwrapped gift to be donated in support of the
Miami's Children's Health Foundation Toy Drive.
I'm proud to report that the ONE Sotheby's team was able to collect more than 300 toys! These gifts were placed at the beds of children spending Christmas at the Miami Children's Hospital, and we hope these gifts brought smiles and a bit of Holiday Cheer to these patients.
The toy fund drive is an incredible program, and post-holiday season the hospital will continue to provide any left over presents to help commemorate major milestones in a child's treatment at Miami Children's Hospital – from going home after a long hospital stay to completing chemotherapy. As we reflect on the incredible year that was, I want to thank everyone that has made 2014 such a success. Wishing all a prosperous New Year!


With over 11 years of experience and an established reputation as one of the top producing agents at ONE | Sotheby's International Realty, I live to share my luxury real estate expertise with clients looking to buy and sell in Coral Gables and surrounding South Florida communities. Find all information about my background and services on
my website.