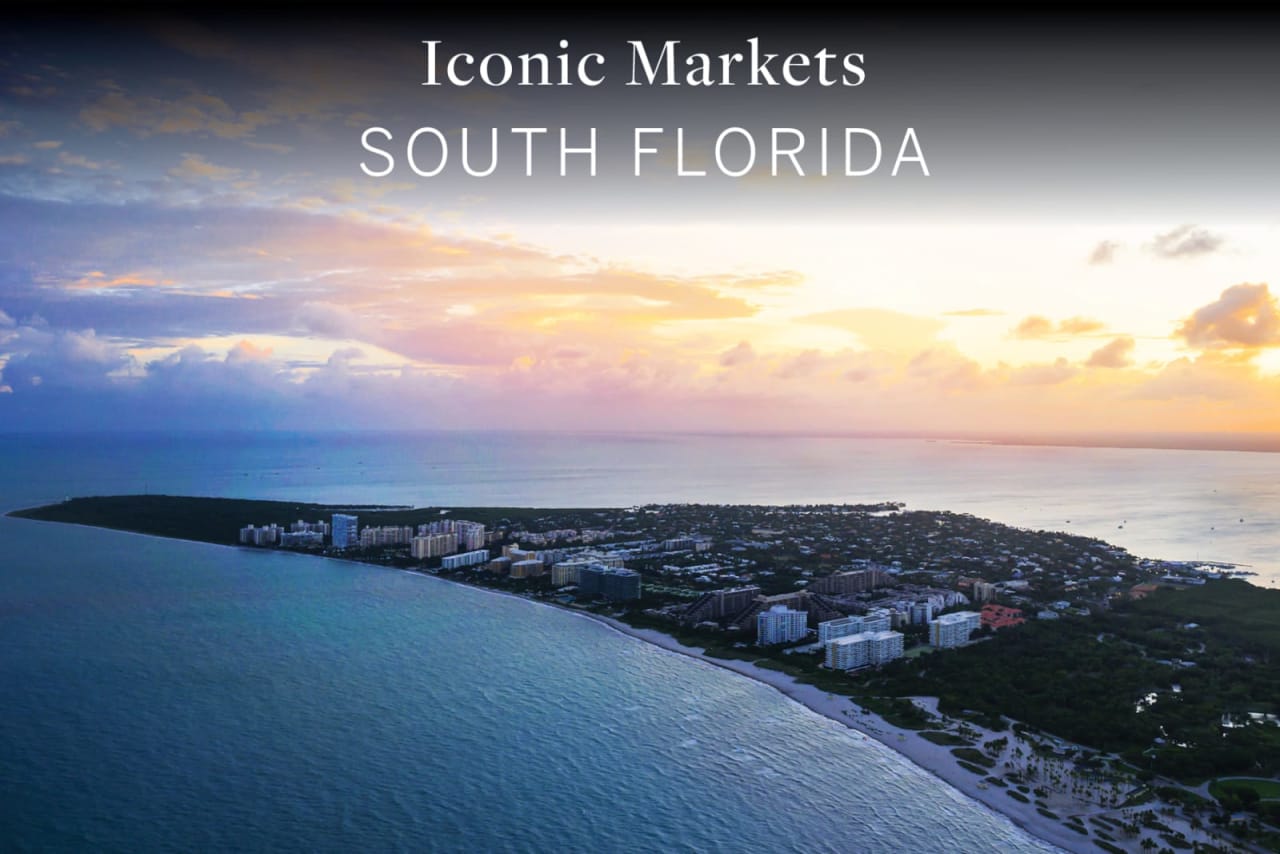 South Florida draws visitors and investors from across the globe, and for good reason. Its eclectic blend of lifestyle offerings presents opportunity for a new adventure every day. Whether you seek urban chic in Miami, the serenity of Key Biscayne, or the Mediterranean Revival style of Coral Gables, your dream life awaits here.
Villa Valencia | Coral Gables
Villa Valencia brings together world-class services, cutting-edge technology, sophisticated design and a passion for nature in one limited collection of stately residences.
COCONUT GROVE | A neighborhood within Miami defined by its lush vegetation. Formed in 1929, Coconut Grove contained the first hotel on the South Florida mainland, opening its doors in 1882. World renowned for its myriad festivals, it instantly becomes an obvious choice for those seeking entertainment.
CORAL GABLES | One of the premier cities within Miami-Dade County. Developed by George Edgar Merrick during Florida's land boom of the 1920s, its tree-lined streets contain the highest concentration of Mediterranean Revival-style homes in the United States. Well known for fine dining and cultural attractions, Coral Gables is synonymous with elegance and sophistication.
FISHER ISLAND | An upscale community located between South Beach and Key Biscayne, the entire town is on a private island accessible by a boat ferry. The appeal of Fisher Island stems from being exclusive and having neighborhoods that contain oceanfront single family homes within close proximity to Miami Beach and its surrounding communities.
INDIAN CREEK | Indian Creek Village frequently makes real estate headlines with its record high sales. The island is home to the ultra-exclusive Indian Creek County Club. The course is widely considered to be greater Miami's finest, occupying the entire interior of the island with a few waterfront holes.
KEY BISCAYNE | Quieter than most South Florida hot spots, Key Biscayne offers beaches, tennis, golf, and bike trails. Residents enjoy elegant eateries, gourmet shops, and casual cafés. Families can browse art galleries on the way to their next snorkeling or scuba adventure, or en route to the Miami Seaquarium on neighboring Virginia Key.
MIAMI | Miami real estate is among the most luxurious and desired in the country, and it's easy to see why. From stunning vistas of the Atlantic Ocean to the serenity of Biscayne Bay; from the glamour of Miami Beach to the class of Coral Gables and artistic flair of Coconut Grove, Miami has it all.
MIAMI BEACH | Considered the crown jewel of South Florida, it has been one of America's premier beach resorts for over a century for good reason. The city is an epicenter of culture, nightlife, fine dining, unique architecture, and desirable homes.
PINECREST | Recognized as one of the most beautiful residential areas in South Florida, the village's appeal is attributed to its natural beauty and area schools, which are singled out as the best in the county. Residents enjoy a superior quality of life in a unique hometown rural atmosphere, and also benefit from the many amenities of the Greater Miami area.