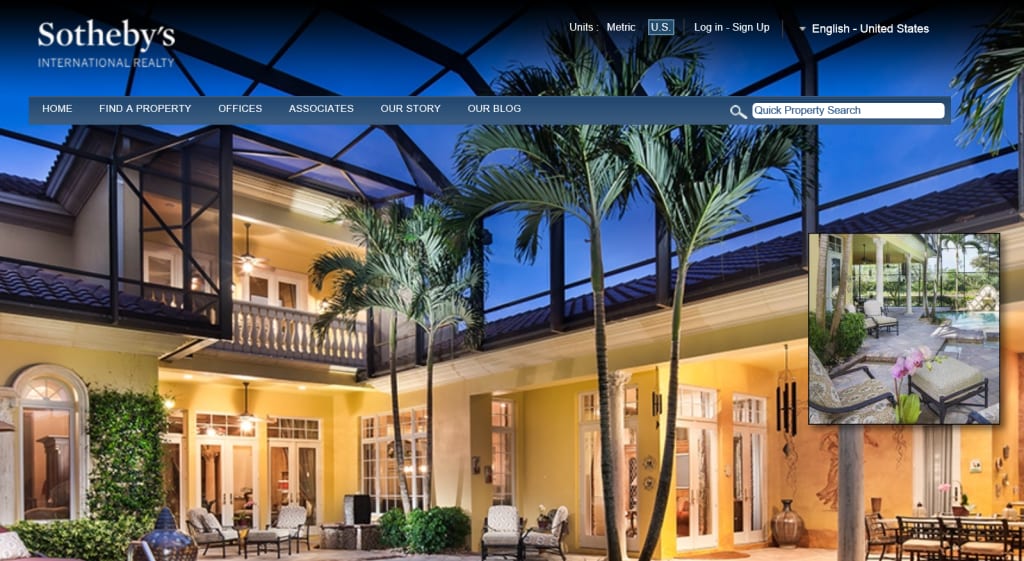 As a ONE Sotheby's real estate agent, I am afforded the unique benefits of the prestigious Sotheby's International Realty brand with access to their global marketing levers. One such perk includes the opportunity to broadcast the Dennis Carvajal Group's featured listings on the Sotheby's high-frequency website. Among the many advantages of affiliation with this iconic brand– from
global networking events
to
high-profile partnerships
–this distinct advantage puts my clients' listings at the forefront of the global luxury real estate market. With almost 1 million monthly page views and nearly 42% of visitors coming from outside the United States, website analytics clearly demonstrate the level of exposure available before an international community of luxury buyers and sellers.
Many of these visitors are searching from other luxury real estate markets. New York, London, Los Angeles, Tokyo and Toronto are among the top 10 cities at the source of these visits, while the top two lifestyle searches on the site are "waterfront" and "ocean-beach." Clearly, luxury buyers the world over have their eyes set on Miami's most prized attribute– stunning waterfront vistas coupled with our renown luxury lifestyle. As an agent specializing in Miami's waterfront luxury real estate for over 11 years, this is a greatly advantageous time to list with the Dennis Carvajal Group for access to this unique marketing channel and exposure to highly-qualified buyers seeking to invest in our waterfront culture.


With over 11 years of experience and an established reputation as one of the top producing agents at ONE | Sotheby's International Realty, I live to share my luxury real estate expertise with clients looking to buy and sell in Coral Gables and surrounding South Florida communities. Find all information about my background and services on
my website.