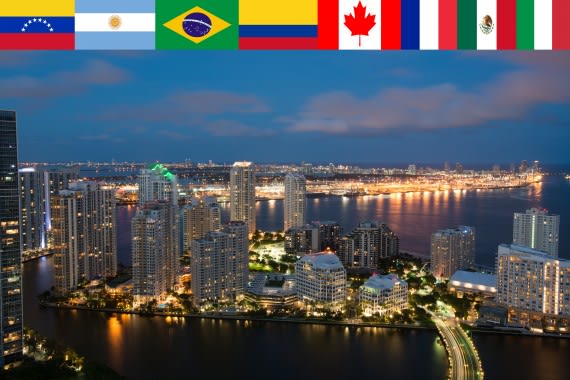 Miami has always been considered an international city, but a recent study by the National Association of Realtors showed that 68% of our international buyers hail from Latin America. In fact, the current real estate surge is credited to the ultra-high net worth buyer from strongholds like Venezuela, Argentina, and Brazil. Venezuela was at the top of the international list, with 16% of sales, followed by Argentina with 12%, Brazil with 11%. Our strong ties to clients in Brazil especially makes the recent affiliate office opening in São Paulo even more exciting.


At the Grand Opening of Bossa Nova Sotheby's International Realty, SIR president and chief executive officer explained that "São Paulo and Rio de Janeiro are exciting markets that encompass extraordinary properties in a broadly diverse destination, and they provide a highly influential source of avid real estate buyers." I couldn't agree more. This addition continues to make the Sotheby's network the strongest for luxury real estate activity. My firm's global reach now encompasses 16,500 sales associates throughout 760 offices spanning 60 countries.


With over 11 years of experience and an established reputation as one of the top producing agents at ONE | Sotheby's International Realty, I live to share my luxury real estate expertise with clients looking to buy and sell in Coral Gables and surrounding South Florida communities. Find all information about my background and services on my website.